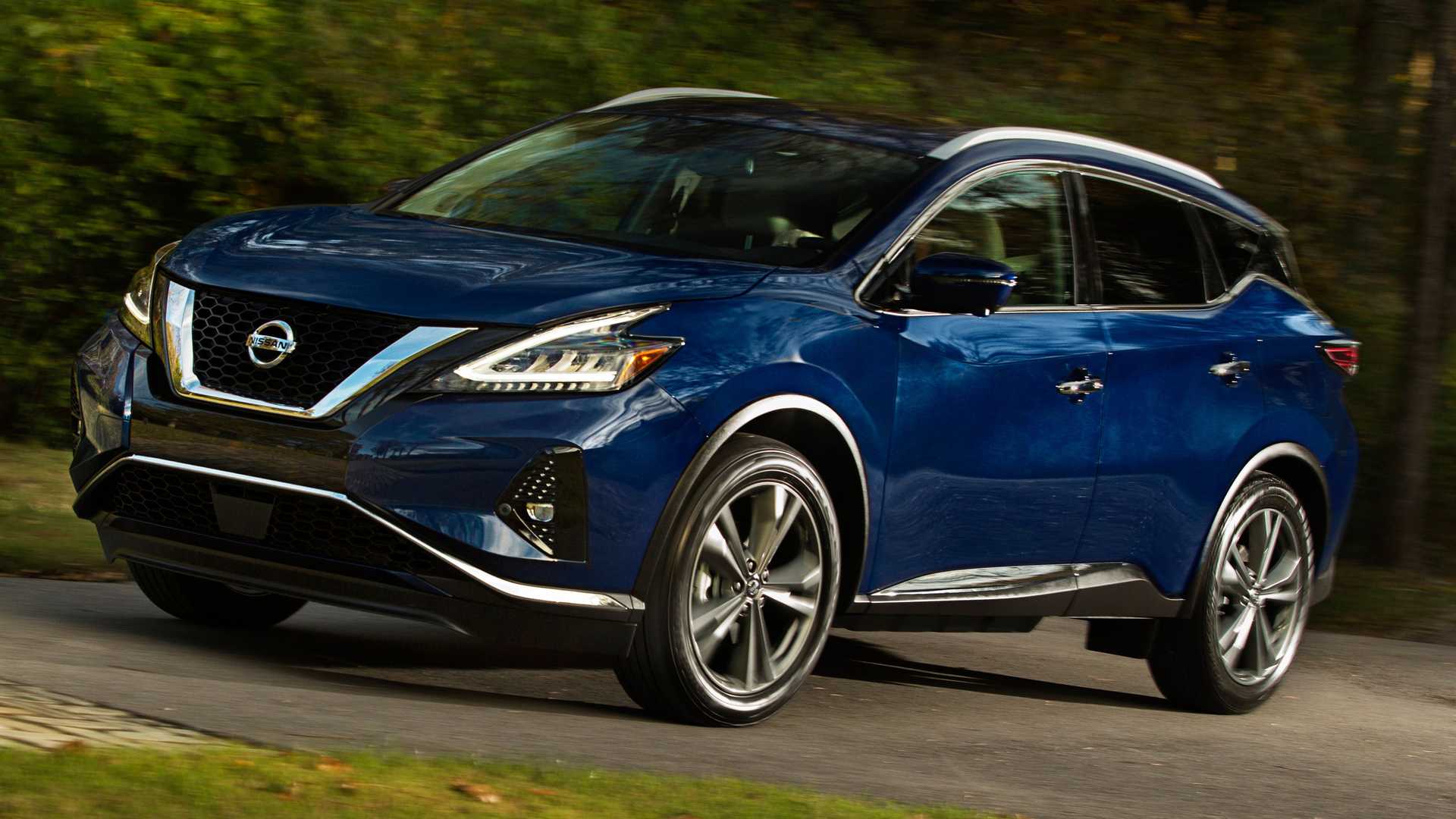 Nissan Murano vs Toyota Highlander
If you are considering investing in a midsize or large family crossover SUV, you may be considering the Nissan Murano or the Toyota Highlander. Just remember-bigger isn't always better!
If you are having trouble deciding which midsize crossover to purchase, our sales team at Maus Nissan of Crystal River is ready to help. We have created this comparison of the Murano vs. the Highlander so you can make an informed decision between the two. Let's take a look!
Performance
Both vehicles are front-wheel drive and are similar in size and performance, though the Murano offers better handling than its counterpart. The Nissan Murano comes standard with a powerful 3.5-liter V6 engine that generates ample horsepower and torque, yet is quite efficient for city and highway driving, and has a combined mpg of 23.
The Toyota Highlander is also equipped with a 3.5-liter V6 engine and offers a combined 24 mpg.
The transmission is key to any vehicle's performance and the Highlander offers a standard 8-speed electronically controlled automatic transmission. For a smoother driving experience, the Murano is equipped with a standard Xtronic CVT (continuously variable transmission). While the Toyota Highlander also offers a CVT, it is only an option with its hybrid trims, so unless you are willing to upgrade, you will not have as smooth of a driving experience as with the Nissan Murano. 
Interior
Both crossover SUVs provide ample features for comfort in the cabin, and both have the option for a panoramic moonroof.
The Murano comes equipped with Zero Gravity Seats that help reduce driver fatigue. Highlander drivers aren't offered Zero Gravity technology and will likely feel the physical effects of a long car ride more than a Murano driver. Also, no need to worry about the comfort of your passengers, the Nissan Murano offers generous shoulder and legroom in both the front and rear seats.
The Nissan Murano offers dual-zone climate control as a standard feature, while the Highlander only offers this as an upgrade. Though lighter than the Highlander, the Murano offers significantly more cargo space behind the rear seats for stress-free grocery trips or road trips. Further, the Murano makes it easier to access the cargo space, especially if your hands are full, via an available Motion Activated Liftgate.
For even more convenience and comfort, the Nissan Murano offers a Remote Start Engine System with Intelligent Climate Control. These features allow you to turn on your vehicle without needing to be in the car, and it can also cool itself down on hot summer days, so the cabin is cool and comfortable the moment you get in.
Unfortunately, the Toyota Highlander does not provide this level of technology, so look to the Nissan Murano if you want a vehicle with more comfort and convenience.
Safety + Tech
Both vehicles come equipped with ample safety and tech features, though the Murano comes standard with more than the Highlander. For connectivity, the Murano offers Apple CarPlay, Android Auto, Nissan Connect, and is fully Bluetooth compatible. Plus, there are multiple USB ports located throughout the Murano to help keep all your devices charged while out on the road.
Each vehicle comes equipped with standard safety systems to help avoid collisions, though the Murano offers additional safety features that are not found on the Highlander.
These features include:
●       Standard Intelligent Driver Alertness: This feature monitors your driving and detects when you are fatigued. It can alert you when it may be time to pull over for a break.
●       Rear Automatic Braking: This feature helps you avoid a fender bender when backing up. It will automatically bring your vehicle to a stop if it detects another car behind you.
●       Rear Door Alert: This feature reminds you to check your backseat, so you do not forget to bring anything inside when you arrive home.
●       Traffic Sign Recognition: This high-end feature always keeps you aware of the speed limit on the road.
The Toyota Highlander comes with Lane Departure Alert with Steering assist but does not offer a comparable safety feature comparable to the Nissan Murano's Intelligent Driver Alertness feature.
Bottom Line
Both crossover SUVs offer an impressive sporty exterior design, comparable performance, and ample safety features, but the Nissan Murano edges the Highlander out of the competition with its handling and advanced tech and safety features.
If you are in the market for a crossover SUV for your weekend adventures and road trips, the Nissan Murano is a great choice. (Do not forget about those Zero Gravity seats!
Test Drive a Nissan Murano at Maus Nissan of Crystal River
Ready to see what the Nissan Murano has to offer for yourself? Visit our showroom at Maus Nissan of Crystal River or schedule a test drive at (352) 592-6287. We cannot wait to show you what the Nissan Murano is all about!
While you are here, check out our Nissan Murano lineup online!