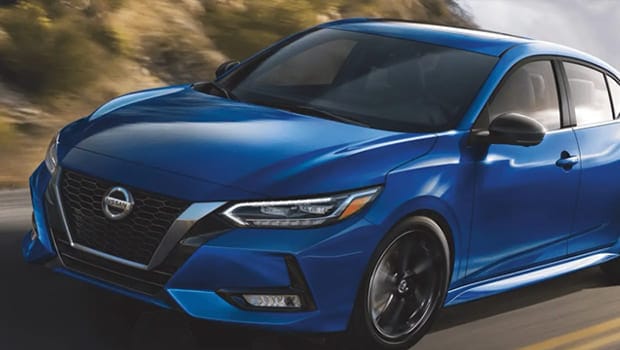 Everyone's favorite affordable compact car is coming back for the 2023 model year, and fans are eager to know what to expect. Of course, we're talking about the latest version of the Sentra that's scheduled to be released very soon. Prospective buyers are curious to know how this one will be different from its predecessors. Today, Maus Nissan of Crystal River is here to share everything we know so far about the 2023 Nissan Sentra.
Engine Power Speculation
Nissan has a pattern of improving the powertrain of the Sentra with each new iteration to keep up with current market demand. To accurately speculate what the 2023 Sentra's engine specs will be like, we need to observe what the latest 2022 model has to offer. Right now, the 2022 Sentra comes standard with a 2.0L engine supporting 149 horsepower and 146 lb.-ft. of torque. This is already very impressive considering that the Sentra is known for being a very affordable and attainable sedan. We're expecting the 2023 Sentra engine to be even more powerful. Of course, we're not expecting to see horsepower that rivals that of a sports car like the Nissan Z, but we can rest assured knowing that it will be more than enough to do what we need it to do.
Will There Be A Redesign?
Although there are leaked photos and prototypes of the 2023 Sentra, it's common for vehicles to go through many design changes before they actually hit dealerships. So far, the 2023 model is appearing to be similar to the 2022 model in exterior design, which is to be expected since the Sentra already went through a major revamp for the 2020 model year. However, there are speculations of the 2023 version having a larger grille for a sportier look as sports cars seem to be the current trend. We don't mind this since many of us already love the sleek and peppy look of the current Sentra, and there is always the possibility of Nissan releasing a special edition with unique design elements.
Predicted Interior Features
The one thing that most people are anxious to discover is what the 2023 Sentra will have to offer from within the cabin. Right now, the 2022 Sentra comes standard with Rear Cross-Traffic Alert and Braking, Blind-Spot Monitoring, and Automatic Emergency Braking. The 2023 Sentra will likely have the same standard safety features, if not more. Since the base trim in the 2022 model comes with a 7-inch infotainment screen, we wouldn't be surprised if the base trim in the 2023 model upgraded to at least an 8-inch screen. It's a safe bet that the infotainment center will support both Apple CarPlay and Android Auto with a wireless device charger to keep your phone full and connected.
Maus Nissan For All Your 2023 Nissan Sentra News
If you want the latest 2023 Nissan Sentra news the moment it drops, Maus Nissan of Crystal River is your source for everything you need to know! Keep an eye on our blog or call us anytime at (352) 592-6287 for more details. In the meantime, you can always take a look at our 2022 Sentra inventory.