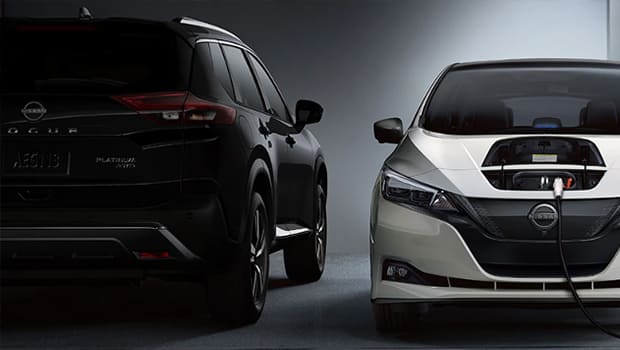 The EV market as we know it today exists mostly thanks to Nissan's innovative team, and the company plans on continuing to push things forward with its ambitious plans for the future of electric cars. Maus Nissan of Crystal River has the scoop on how Nissan is a leader in the EV market.
How Nissan Kickstarted the EV Market
Nissan was ahead of its time by releasing its first all-electric Leaf model as far back as the winter of 2010 which also happened to be the world's first mass-market electric vehicle. The Leaf has been a popular choice ever since and is used as the baseline for many competing EVs to this day. Over half a million units have been sold to celebrities and the average consumer alike, proving that it's loved by people of all backgrounds.
Revel In Nissan's Current EV Platform
The electric platform that Nissan currently uses is the CMF-EV which was designed to be flexible so it can be altered accordingly for future models. It can accommodate lots of space in order to allow engineers room to get creative with their ideas. The CMF-EV can hold dual motors for immense power, provide an incredible amount of cabin space, and allow the freedom for other components to be placed anywhere as desired. Whether it be for sedans or SUVs, this platform will continue to be enhanced for future use.
Nissan's Plan for the Future of EVs
Now that the EV market is seeing rapid growth right before our very eyes, Nissan is kicking it into gear with ambitious plans set for as early as next year. They have dedicated a budget of close to $18 billion to expedite the process of a completely all-electric market over the course of five years. This would involve improving sales across the world through Japan, China, Europe, and America while creating 23 new electric models. The introduction of new facilities and batteries is also part of Nissan's grand plan.
Nissan's EV Timeline
? 2024 - The completion of Yokohama's pilot EV facility
? 2026 - Improved EV sales in major national markets
? 2028 - The introduction of an EV with complete solid-state batteries
? 2030 - A total release of 23 electric models to date
Makoto Uchida, Nissan's CEO, has officially named this plan Nissan Ambition 2030 with the goal of continuing to lead the EV market through further innovation. And of course, the brand didn't lose sight of the main purpose of all-electric vehicles being the reduction of carbon footprints. As long as the Nissan team excels in what they do (and they've already proven themselves so far), we will no doubt see an all-electric future very soon.
Get In on the All-Electric Future!
We're excited to see where Nissan will take us in the near future and so you can rely on us for all of the latest news! Keep an eye on our blog, or you can call your friends at Maus Nissan of Crystal River anytime at (352) 592-6287 to ask for any updates or to see if we have any electric vehicles available for you to test drive.