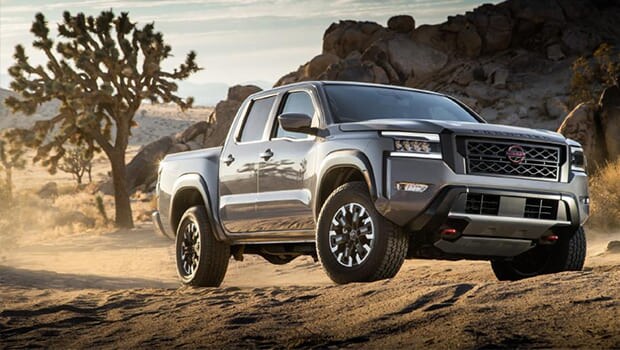 All-electric vehicles are starting to pick up the pace in the car industry, and fast. Right now you'll mostly see electric sedans, but pretty soon we'll start to see more vehicle types make the transition into EV territory for a truly eco-friendly and gas-free future for every kind of driver to enjoy. With that being said, what is Nissan doing to help guide us to this bright and wonderful life that awaits us? Maus Nissan of Crystal River is here with details of the brand possibly making an EV pickup truck to find its way to dealerships soon. Surprisingly, the rumors begin with a partnering electric motor company.
About Hercules Electric Mobility
Although you may not have heard much about them (if anything at all), the Hercules Electric Mobility company designs electric motors to be used for on-road vehicles and motorboats alike. What sets this company apart is its goal of creating electric batteries to be customizable for many uses, all while being made at an "existing industrial capacity" in order to limit emissions for an eco-friendly practice.
Other than placing a lot of emphasis on boats, for the time being, the brand is also working on an EV truck to be named the Alpha. This EV pickup is said to have as much as a thousand horsepower which is well above what the average EV is capable of. That's great and all, but what does this mean for Nissan?
What the Alpha Means for Nissan
Nissan has been rumored to be in collaboration with Hercules Electric Mobility in coming out with an EV truck of their own, particularly with the battery aspect. Although it's not exactly confirmed yet, there's no denying that the Alpha has striking similarities to the Nissan Titan other than some slight differences in the grille and taillight. While this is all speculation, having Hercules assist with Nissan's upcoming EV truck design would feel completely natural and will likely see much success especially with there being a minuscule selection of this vehicle type currently available.
Nissan's Place in the EV Market
If you know anything about Nissan's influence in the EV market, you're likely wondering why they would need outside help in the first place. After all, they basically pioneered all-electric vehicles as we know them today with the introduction of the LEAF as early as 2010. Since then, each new LEAF model has been an apparent upgrade compared to the previous version. And on top of that, Nissan is already coming out with the all-new Ariya as their first EV SUV with a range of 304 miles on a single charge and a maximum of 238 horsepower.
But for the sake of giving people an EV pickup truck to love for many years, it makes sense that Nissan would accept the help to ensure success with the best possible product. Only time will tell, but we're excited about the outcome and we could be seeing more as soon as early 2023.
Stay In the Loop With Maus Nissan of Crystal River!
If you want all of the latest news and info regarding Nissan's upcoming EV pickup truck, Maus Nissan of Crystal River will keep you posted! Just be sure to keep an eye on our blog or call us anytime at (352) 592-6287 to ask our experts about everything we know so far.