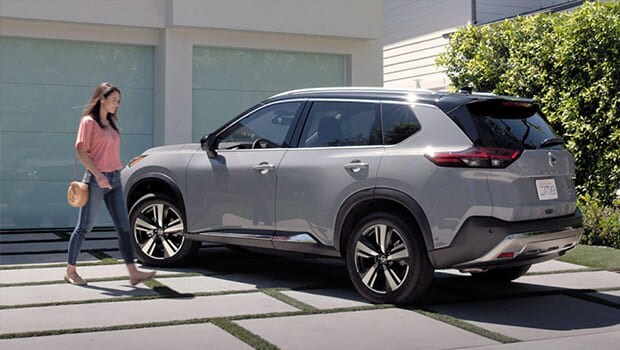 Perhaps the most impressive vehicle so far in Nissan's 2023 lineup is the newest Rogue, more specifically the SL trim with available all-wheel drive. You'll be highly impressed with the drive-feel of this particular SUV and the interior features tie the whole experience together. Get an inside look at the all-new 2023 Nissan Rogue SL AWD, courtesy of your friends at Maus Nissan of Crystal River!
What's Under the Hood?
When it comes to engine specs, the 2023 Nissan Rogue SL AWD can supply 201 horsepower with a 1.5L VC-Turbo. This engine is a 3-cylinder, but that doesn't mean the Rogue's power is sacrificed even in the least bit. In addition to bringing you a decent level of torque, you'll benefit from incredible gas mileage with a rating of 28 in-city and 34 highway miles per gallon. You can also optimize your drive with 5 available drive modes:
Off-road
Snow
Auto
Eco
Sport
An Incredible Drive Feel
Once you hit the road, you'll immediately notice how smooth the drive is. This is thanks in part to the independent suspension system which treats each wheel individually for a fully custom and adaptable ride. And even though manual transmission systems are nearly extinct, Nissan's very own Xtronic CVT is the next best thing. The Rogue's CVT is incredibly responsive and reacts accordingly in a matter of milliseconds. The only thing left to pair with such a steady drive is a comfortable seating situation, and the Rogue SL has it all. The seat padding is both soft and bouncy with an intricate stitch job along the sides, plus the front row has a heating function.
An Enhanced Experience
The 2023 Rogue SL AWD comes equipped with various ways to assist you as you drive. Rear parking sensors and blind spot monitoring keep you aware of any immediate dangers. The large infotainment screen displays your front and rear cameras as well as a bird's eye view of your vehicle's surroundings so you can drive with confidence. As for night outings, bright LED headlights will illuminate everything that lies ahead.
A Few Welcome Extras
Not everything in a vehicle needs to be absolutely essential. There's nothing wrong with a little bit of fun, and the new Rogue SL has a few surprises in that regard. The storage compartment in the center console is incredibly deep, leaving you with practically no limitations as to what you can bring along. Dual-zone climate control is always nice for ensuring that everyone throughout the vehicle stays comfortable. And last but not least, everyone loves a panoramic sunroof for a refreshing environment.
Call Maus Nissan of Crystal River About the 2023 Nissan Rogue SL AWD!
Want to know how you can get your hands on the all-new 2023 Nissan Rogue SL AWD? Maus Nissan of Crystal River is the place to be! Call our friendly team at (352) 592-6287 for more information on everyone's new favorite SUV. We're glad to say that the Rogue SL is surprisingly affordable for what you're getting. Just ask us, and we'll give you all of the details!