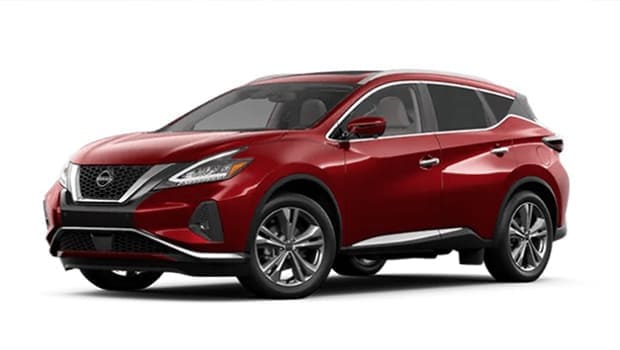 If you are feeling overwhelmed with choosing the right SUV for you, Maus Nissan of Crystal River can help. When it comes down to deciding between the most popular SUVs, the Nissan Murano and Honda Passport, there are advantages that buyers can't dismiss. As they say, take the Murano and leave the cannoli - or something like that.
Considered a premium SUV, the 2023 Murano is equipped with more standard features than its peers but can sometimes be more expensive as well. Pricing details for the 2023 Murano are readily available, unlike the 2023 Passport. Despite that, Murano's pricing starts at under $34,000 while the previous generation of the Passport started at over $38,000. Murano buyers can opt for all-wheel drive or even level up to the next trim and still be under the Passport's starting price.
Though both models have similar powertrains, the Murano claims the best fuel economy. With a 3.5-liter V6 engine paired with a continuously variable transmission (CVT), expect the Murano to produce 260hp and 240 lb.-ft of torque. Similarly, the Passport has the same V6 engine but differs in the power punch from a nine-speed automatic transmission. This allows the Honda SUV to produce 280hp and 262 lb.-ft of torque.
Before you hit the open road, consider the curb weight of these two SUVs. Curb weight refers to the total weight of the vehicle including a full tank of fuel and all standard equipment. However, it does not include any passengers, cargo, or optional equipment. Why does curb weight matter? Well, the heavier a car is, the less likely it is to flip in an accident. However, a lighter vehicle is essential for improving fuel economy and performance. The Murano's CVT improves the vehicle's curb weight which totals about 3,865 pounds while the Passport's comes in at 4,057 pounds.
Inspired by the sculpted glass art that hails from the Italian island of Murano, Nissan is ready to make a splash with the 2023 model of this beloved premium SUV. Visit Maus Nissan of Crystal River to see more or call (352) 592-6287 to schedule your visit.