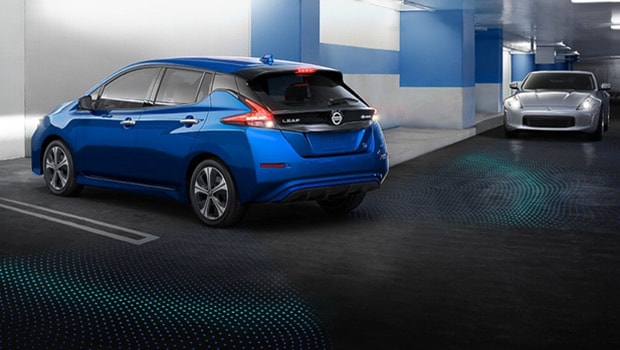 LEAF it to Nissan to update their iconic electric vehicle with innovative technology and stylish design details for the 2022 model. If you're looking to reduce your carbon footprint but make it cute, Maus Nissan of Crystal River wants you to check out these 4 reasons to look at the 2022 Nissan LEAF.
1. Price
As gasoline prices continue to rise, more car buyers are pivoting toward electric vehicles purchases. Usually, still pricier than their gasoline peers, the LEAF is an exception to the rule. Nissan has introduced the 2022 model with a price reduction, making it the least expensive long-range electric vehicle on the market. Currently, the MSRP for the base trim is $27,400 but with a $7,500 tax credit for plug-in purchases, and state and local incentives, you could purchase a LEAF for under $20,000.
2. Style
Nissan made several stylish design updates to the 2022 LEAF. Powered by this sleek and dynamic aesthetic, the LEAF is available with 16 or 17-inch alloy wheels, new exterior branding, and a slick, chiseled shape that begs for aerodynamic performance. Buyers can choose from six monotone colors and five two-tone options to bring their vision to life. Inside the spacious cabin of this hatchback, there's room for five along with 23.6 cubic feet of cargo space. That's more than the Tesla Model 3 and Chevrolet Bolt can offer.
3. Safety
The LEAF offers a plethora of solid safety features like blind-spot monitoring, lane assist, and reverse automatic braking. Nissan's signature driver assistance technology, ProPilot Assist, can automatically stop, start and maintain a safe distance from other vehicles. The innovative e-Pedal can accelerate, decelerate and stop with only one pedal for maximum comfort when driving.
4. Tech
Stay connected with a suite of infotainment features like the NissanConnect system, Apple CarPlay, and Android Auto connectivity projected on the LEAF's legible, customizable touchscreen display. Create your screen like you would a tablet, putting items where you want and creating shortcuts for your favorites. Your compatible smartphone can check the LEAF's charge, lock your doors, flash the headlights, and more.
Ready to see more? Visit the team at Maus Nissan of Crystal River to check out all of the LEAF's amazing features. Schedule your visit here or give us a call at (352) 592-6287 today!