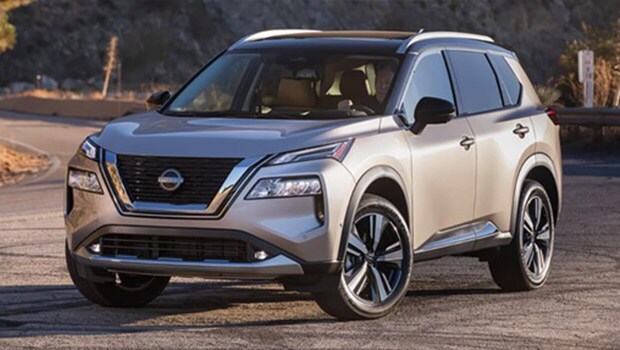 The results are in! With both The Insurance Institute for Highway Safety (IIHS) and National Highway Traffic Safety Administration (NHTSA) selecting several 2022 Nissan models for top safety ratings, Maus Nissan of Crystal River put together a safety roundup on which models brought home the gold.
It's safe to say (pun intended!) that safety is a top priority for all car manufacturers, especially when over 100 models qualified for a Top Safety Pick or Top Safety Pick + from the IIHS this year. This exhaustive list is composed of cars with top scores in crash tests and other safety evaluations. In addition to crashworthiness, a vehicle must include stellar front crash prevention systems and score well in vehicle-to-vehicle and vehicle-to-pedestrian crash prevention tests. This year, Nissan received Top Safety Pick + in the midsized cars category for the 2022 Altima and Maxima and the 2022 Murano in the midsized SUV category. Other 2022 models that received a Top Safety Pick include the 4 door Sentra and Rogue.
To complement the IIHS ratings, the National Highway Traffic Safety Administration announced its list of 2022 vehicles that will be selected for the agency's 5-Star Safety Ratings testing program. This program evaluates how vehicles perform in frontal, side and rollover crash tests; the most common form of accidents on America's roadways. Because this vehicle test group represents approximately 86% of the new vehicle fleet, consumers will be able to make educated purchasing decisions about the vehicles that best fit their families. Nissan models that will take part in testing include the Altima, Frontier Crew Cab, Pathfinder, Sentra and Rogue Sport.
Safety should never be something to scrimp on. That's why Maus Nissan of Crystal River prides itself on our MausCare program. This unique and exclusive benefits service will protect your vehicle's longevity and ensure your new or pre-owned vehicle is safe and sound. Give our team a call today at (352) 592-6287 to get started!