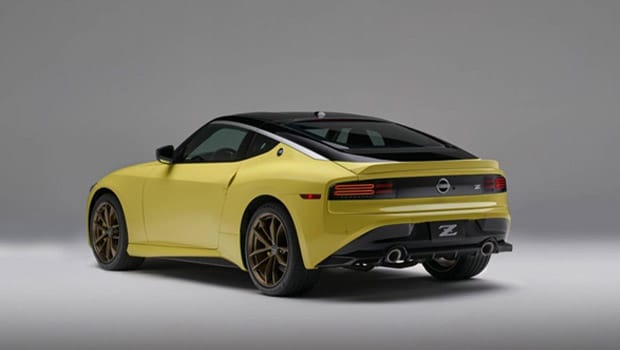 The 2023 Nissan 400Z is set to make a modern splash and Maus Nissan of Crystal River is here for it! Check out the 5 things you need to know about this classic car that is redefining excitement for car enthusiasts everywhere.
1. Performance
Do you hear that purring? Nope, it's not your cat but the 400Z's smooth engine. Powered by a 3L V6 engine, drivers will love the newest iteration's increase of 68 horsepower and almost 30% increase in torque that totals 400 horsepower and 350lb-ft torque. The engine packs a punch with its smooth yet robust pulses all thanks to the small diameter turbochargers and turbo speed sensors that were newly installed. These beauties maximize potential while ensuring maximum spooling speed is utilized.
2. Design
The 400Z's exterior design is sleek, sexy and quite the head-turner. Nissan pays homage to the car's 50-year history by incorporating key elements like a long hood and short decks in the body design. Drivers will appreciate just the right amount of retro with the Z logo placement in the same original spot as the S30 Z and headlights that mimic the 1970s-era 240ZG.
3. Models
Slated to debut in Spring 2022, the Nissan Z will be offered in two different trims - a Sport and a Performance model. Buyers will be able to choose between a 6-speed or 9-speed automatic transmission on both models. All trims will come standard with a suite of driver assistance technologies like automatic emergency braking, adaptive cruise control, lane departure warning and more.
4. Tech
Toto, we're not in the 90s anymore. The all-new Nissan 400Z's tech upgrade includes standard features like a 12.3" digital instrument panel, 8" touchscreen infotainment system, Apple CarPlay and Android Auto connectivity and a 6-speaker stereo system. Cue more convenience with the Nissan Intelligent Key with Push Start button, auto-dimming mirror and multiple USB outlets for charging on the go.
5. Details
The chatter among the car enthusiasts is that the 2023 Nissan 400Z will start around the $40,000 range but no concrete details have been released. Initially, the Z will only be available in the US as no available European release date has been announced yet.
Z is not just for Zebra anymore! If you're itching to start 2023 with a bang, head to Maus Nissan of Crystal River to check out the all-new Nissan 400Z. Give our team a call today at (352) 592-6287 to get started!