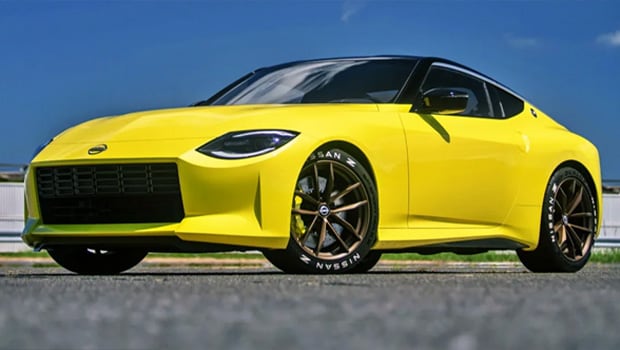 Ricky Bobby isn't the only one who wants to go fast. Nissan just dropped a bombshell of a car in the form of the 2023 400 Z and it's begging for the open road. But how does it stack up to the 2023 Chevrolet Camaro? Maus Nissan of Crystal River examines the two sports cars so you can decide which one you've been waiting to drive.
The Camaro arrived in 1967. A brutish force to be reckoned with, its power has always been its strongest selling point. Nissan's Z came onto the scene a little later in 1969. Nicknamed the "Fair Lady" to honor its Japanese owner's obsession with the musical, My Fair Lady, and an homage to creating the perfect dance partner role in the Z. Fast forward to 2023, and both iconic cars have evolved to fit today's driver. A mix of aspiration and attainability.
As you wind your way around the outside of the Z, notice the aerodynamic design and sophisticated details. From the LED headlights to the flush-mounted door handles, the latest Z iteration has been streamlined to perfection. Designed to be a contemporary sports car with a nod to 70s flair, the Z feels new and modern but still familiar. Camaro offers a similar style but integrates a flatter, simplified body line.
Under the hood, the Z offers a twin-turbo 3.0-liter V6 engine producing 400 horsepower and 350lb-ft. of torque. Expect the Camaro to be faster by producing 450 horsepower with its V8 engine. Both vehicles are available with AWD. The Z is available as a six-speed manual or nine-speed automatic while the Camaro is offered as six-speed manual or upgraded ten-speed automatic. For the newest generation, Nissan kept the Z trim levels lean with only two offerings: Sport and Performance. Oppositely, the Camaro offers eight trim levels.
The seductive feel of the Z is all-encompassing, especially in the cockpit-like cabin. Brilliant blue details mix with custom Z badging to create an exclusive club that you will definitely want to be a part of. The 9" digital touchscreen (versus the Camaro's 8") is user-friendly, customizable, and integrated with goodies like Apple CarPlay and Android Auto. Buyers will enjoy the easily reachable USB ports, heated seats, and backup camera for all those quick getaways. The Camaro offers much of the same but does level up by adding a Head-Up display. Cargo space is at a premium in sports cars but not so with the Z. Ample space is revealed at the push of a hidden button, smashing the Camaro's microscopic offering.
Are you ready to make your sports car dream a reality? Maus Nissan of Crystal River can help with that. Schedule a visit to our showroom here or give us a call at (352) 592-6287 today!