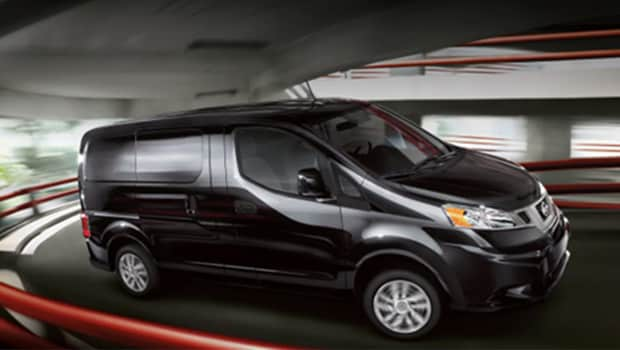 If wanderlust has got the better of you, it might be time to check out Nissan's newest concept, the NV200 MOOW. Billed as an office on wheels, this functional yet stylish space is causing intrigue with adventurers and remote workers alike. Maus Nissan of Crystal River shares more about this mobile workspace below.
Imagine spending your workday roaming around while also staying connected throughout all those Zoom meetings. Enter the NV200 MOOW. An intriguing vision from Nissan, this all-electric modern office workspace was originally introduced in 2007. Its updated design now includes a more modern look and stylish details like a smartphone-controlled LED lighting system and a 106-mile range. MOOW users can use the workspace to relieve some of the workday tension as they enjoy the available pull-out deck, panoramic glass roof, and split-load doors. For quick errands, an available Brompton folding bike can be conveniently mounted to the rear load doors.
Nissan worked with UK-based design firm Studio Hardie to create a solution for businesses and employees that craved cost-saving office spaces. Citing a 36% increase in co-working and hot-desking spaces, this van would capitalize on free and low-cost charging. The options for users are endless - park at a convenient charging station downtown to use the space in place of an expensive office or take the show on the road while you work remotely. As Gareth Dunsmore, Nissan's Region Vice President, Brand & Customer Experience, explains, "With property prices in our capital cities at such a premium and the modern professional needing to be ever more mobile, businesses will need to think smart and consider what the workplace of the future looks like."
Will we see the NV200 MOOW come stateside? Only time will tell. But, if you want to stay updated on this clever, roving workspace, contact the Maus Nissan of Crystal River team today to learn more.