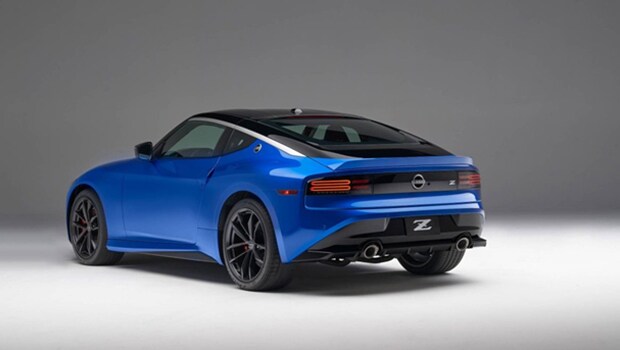 Want more bang for your buck? Check out the all-new 2023 Nissan Z Sport model. At just under $40,000, this base-level trim is packed with details that ooze thrill but won't break the bank. Maus Nissan of Crystal River explains why this model is the one that you should buy.
Don't blink or you will miss it. You may be looking at the Z's lowest trim level, but performance remains extraordinary. Producing 400 horsepower and 350lb-ft. of torque, the twin-turbo engine is a sheer force of nature. Pair the mechanical limited-slip differential meant to evenly distribute power with the cat-like reflexes of an advanced suspension for a thrill ride like no other. The sporty yet retro exterior design will have everyone doing a double take. LED headlights woven into the iconic, sleek design of the Z's body give the perfect homage to Nissans of the past. Though the sport muffler is missing from this trim level, a solid dual exhaust will still get the job done.
Inside the spacious, modular cabin, details abound. Drivers will enjoy the GT-R telescoping steering wheel and the customizable digital gauge clusters that produce vivid user-friendly graphics. An 8-inch, rather than the Performance's 9-inch, digital infotainment system sits comfortably in the center, so everyone gets a chance to play DJ. Use the wired Apple CarPlay or Android Auto when you plug into the USB-A and USB-C ports. No matter the trim level, cargo space is ample and functional for everyone. Safety is one of Nissan's foundational commitments to its customers. Driver assistance technologies like lane departure warning and rear cross-traffic alert are a few of the standard safety features on the Z.
Serious performance, serious design, serious discount. The all-new 2023 Nissan Z's base trim is stacked with phenomenal features that may make you forget there's another level available. If you are ready for a deal with a side of adventure, visit Maus Nissan of Crystal River today!