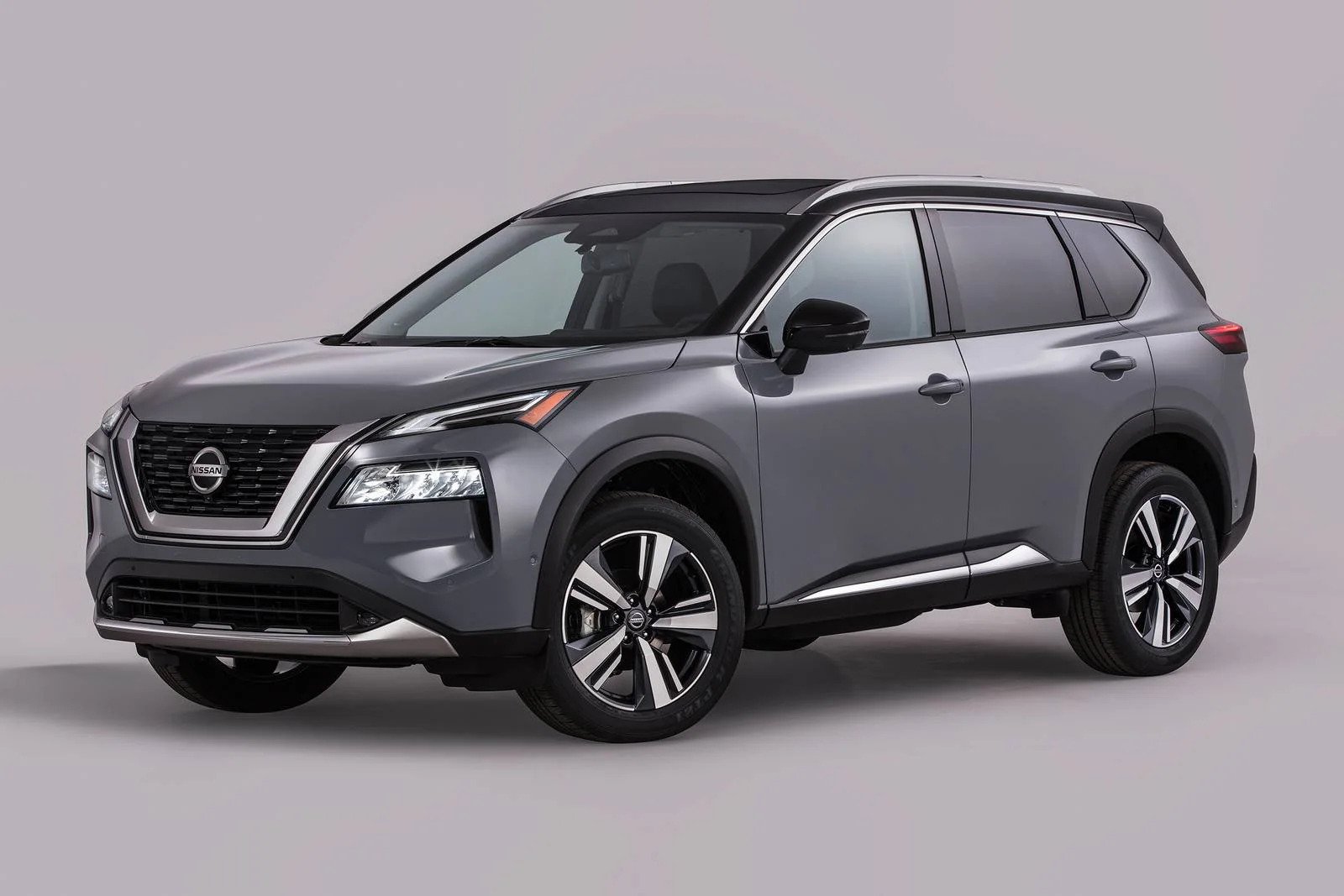 2021 Nissan Rogue vs. 2021 Honda CRV
Compact SUVs are most car brands' best-selling models and that is also true for Nissan and Honda. It is easy to see why people love both the 2021 Nissan Rogue and the 2021 Honda CR-V-they are both roomy, affordable, fuel-efficient, and packed with safety features. 
These two crossover SUV models are not identical, and the 2021 Nissan Rogue offers a newly designed upscale high-tech cabin while the CR-V design dates back to 2017. 
Our sales team at Maus Nissan of Crystal River compares the two vehicles so you can make an informed decision when you go to buy. 
Exterior
It can be hard to tell the two vehicles apart if you were looking at the side view alone. Both have 19-inch wheels, black cladding on the rockers and bumpers, and integrated rear roof spoilers. 
Their exterior style deviates up front, with a bigger and bolder grille on the Nissan Rogue and LED headlights and a less in-your-face grille on the CR-V. For a bolder front exterior, the Nissan Rogue is a great choice. 
Interior
Inside, the Nissan Rogue edges out the Honda CR-V with contrasting materials and a layered dash with nicer elements on the higher trims. Though the CR-V was refreshed in 2020, its gear shifter takes up precious real estate in its center console. 
The Rogue's interior is covered in textured graphite and offers a streamlined console with concealed storage beneath it and an armrest console with a butterfly opening so rear passengers can also access it. 
Both models offer a good amount of cargo space and legroom for passengers, though the Rogue's rear doors can open 90 degrees which makes it easier to load child safety seats into the back seat area.
Performance
Both crossovers offer great performance. The 2021 Rogue offers a 181-horsepower 2.5-liter inline 4-speed engine paired with a continuously variable automatic transmission (CVT) that simulates up to seven gears. It also comes equipped with sport mode. It also has a new platform, a stiffer chassis with a multi-link rear suspension which gives it a little more agility than the CR-V even at an inch taller. 
The 2021 Honda CR-V has a 190-hp 1.5-liter turbo-4 engine. It is also available with a hybrid powertrain.
The base Rogue offers 26 mpg in the city and 34 on the highway while the Honda CR-V offers 28 mpg in the city and 34 on the highway. 
Technology 
The biggest difference between these two compact crossover SUVs is the features that they offer on the base models. Both start with 17-inch wheels, a USB port, and cloth seats. The CR-V's 5.0-inch touchscreen pales in comparison to the Rogue's standard 8.0-inch touchscreen that comes equipped with Apple CarPlay and Android Auto. 
With the upgraded CR-V EX and the Rogue SV, the Rogue beats out the CR-V with options that aren't offered at all on the CR-V such as:
Dual sunroof
10.8-inch head-up display
12.3-inch digital instrument cluster
9.0-inch touchscreen
Quilted semi-aniline leather seats
Heated rear seats 
Wireless Apple CarPlay
And more! 
Safety 
The 2021 Nissan Rogue comes with more standard safety features than the Honda CR-V including:
Rear door alert
Automatic emergency braking
Active lane control
Automatic high beams
A blind-spot monitor with rear cross-traffic alert
Automatic rear braking
Adaptive cruise control is also optional on the Rogue, while the Honda offers it as a standard feature along with automatic emergency braking and active lane control. 
Bottom Line
The similarities between these two models make for a tough choice when buying a new crossover SUV. The Rogue comes with more standard technology and safety features while the CR-V gives rear passengers just a little bit more room. 
The newly redesigned 2021 Nissan Rogue offers the reliability of the Nissan brand with ample safety features and a rugged exterior-perfect for your next adventure!  
Test Drive a 2021 Nissan Rogue Today 
Ready to test drive the all-new Nissan Rogue? We know you will love the Rogue's interior styling, handling, and safety features! 
Come visit our showroom at Maus Nissan of Crystal River or call us to schedule a test drive today-(352) 592-6287!